Coppercoated Entertainment Travel to Ottawa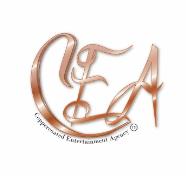 Modes of Transportation to Ottawa

Air, Rail, Greyhound, Motor Vehicle

Air:  Travellers fly into YOW (Ottawa Interrnational Airport)

Rail: Travellers by Amtrak into Montreal or Toronto

Travellers can then travel by Via Rail or Greyhound into Ottawa

Greyhound: Travellers can travel via New York, Buffalo, Syracuse into Ottawa via Montreal or Toronto

Motor Vehicle:  Travellers can travel northbound via Interstate 87 to Montreal, then West on Highway 720, North on 13, West (Ouest) on 40, and West on 417 to Ottawa

Interstate 81 to Syracruse, then East on Highway 401, North on 416 , East on 417 to Ottawa

Caution Drivers:  The speed limit in Canada is 100km/hr - NOT MILES.  If you exceed the limit, QPP and OPP forces will be only too happy to ticket you!

Airlines flying to Ottawa International

Rail-lines to Ottawa

At Coppercoated, we've got you covered!

At Coppercoated, we've got you covered!

Border Crossing Instructions

Canada is an Intenational Travel Destination.  You will require a valid US Passport for entry into Canada.  A drivers license is no longer sufficient.

You must email
Coppercoated Entertainment
for specific Border Crossing Instructions pertaining to the event, product transport & shipping.  Without this specific info, you may have challlenges crossing the border and this will be detrimental to your time here.
Thank you in advance for you attention to this matter.

Climate 


Jan  Feb  Mar  Apr  May  Jun  Jul  Aug  Sep  Oct  Nov  Dec 
Daily highs (°C)      -6      -4     2      11  19      24   26   25     20    13     5    -3 

Nightly lows (°C)    -15   -13   -7       1    8       13   16   14     10      4     -2  -10 

Precipitation (cm)     6.4  5.2  6.5  6.8  8.1    9.1  8.9  8.8     8.7  7.9    7.7  7.4 

--------------------------------------------------------------------------------

See the Ottawa 7 day forecast at Environment Canada