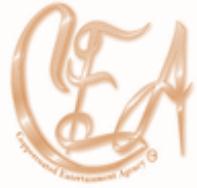 Coppercoated Entertainment Special Thanks to:

Phillip Carter & Family

SOV

Bishop Caston Johnson & the Ottawa Church of God of Prophecy

Rev. R.J. McEwan & Rhema Christian Ministries

The Ottawa IPLF

Rogers 

House of Love & Prayer Christ Assembly

Salem Storehouse

Johnny Blanks & DMI Inc.

Special Thanks to our

Host:  Sarah Onyango

Our supporting Artists:

Kathy Grant

Felicia

Medad Earnest

Redeemed Christian Church Choir

Paulo Mugarura

African Canadian Children's Choir

Keynote Speakers:  Solange Tuyishime, Miss Canada Galaxy 2010 & UN Goodwill Ambassador

Johnny Blanks, Motivational Speaker

Thank you all for your support of this venture.  We wish you all the best of success with your careers.


Coppercoated Entertainment Artists

Artists for Coppercoated Entertainment Events

At Coppercoated, we've got you covered!

At Coppercoated, we've got you covered!